Ghatam Giridhar Udupa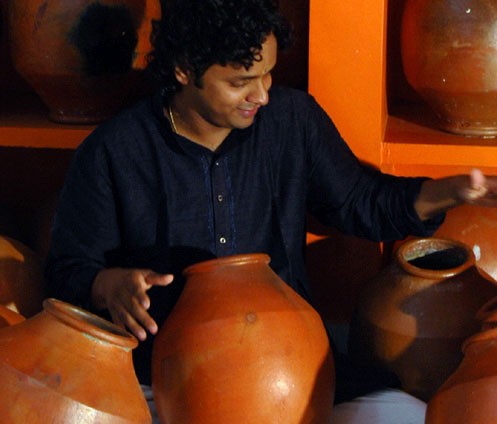 Ghatam Giridhar Udupa is one of the leading musicians in the world of rhythm. Thumping into the musical world at an age as tender as 4, Udupa has been mesmerizing the audience with his immaculate style and innate creativity.
Born into a family of music and literature, rhythm flows in his blood. He had his initial tutelage under his father and well-known Mridangam artist Vidwan Ullur Nagendra Udupa and later became a disciple of Vidushi Ghatam Sukanya Ramgopal and Vidwan Ghatam V.Suresh.
Udupa, a commerce graduate, has treaded the path of music with a heart of an artist and the will of an innovator. His persistence for perfection has taken him to the league of the nation's most sought after percussionists.
For Carnatic Classical Music he performs on the Ghatam, the Indian claypot. For other genres he also performs on varied South Indian percussion instruments including Mridangam, Khanjira and Morsing. He renders Konnakol (Vocal Syllables) with equal aplomb.